FATHERS' DAY SALE

Now through June 12th, save 20% when you buy a bundle of any 3 of selected items at the Jackson Scout Shop. Treat your favorite Dad today, and save a bundle in the process!
NEW SCOUT SHOP SUMMER HOURS!
The Jackson Scout Shop will operate under new hours this summer in order to allow the staff to assist with the summer camp program at Hood Scout Reservation. Starting June 1st, The shop will be open 1:00 pm to 6:00 pm Monday and Wednesday, Closed Tuesday, open 9:00 am to 6:00 pm Thursday and Friday, and open 10:00 am to 2:00 pm Saturday. Come on in and let us outfit you for your summer adventures!
SUMMER THORLO SOCK SALE!

The Spring Thorlo Sock Sale is going on through June 19th. Come on in to the Jackson Scout Shop and save a bundle of money and your FEET! Buy 2 or more pair of Thorlo's and save 25%. Buy 3 pair and the 4th is FREE! Thorlo socks do a superior job of keeping your feet dry and preventing problems like blisters. If you are on your feet all day, you owe it to yourself to give these a try, your feet will be happy you did!
The New Americana T-Shirts are Here!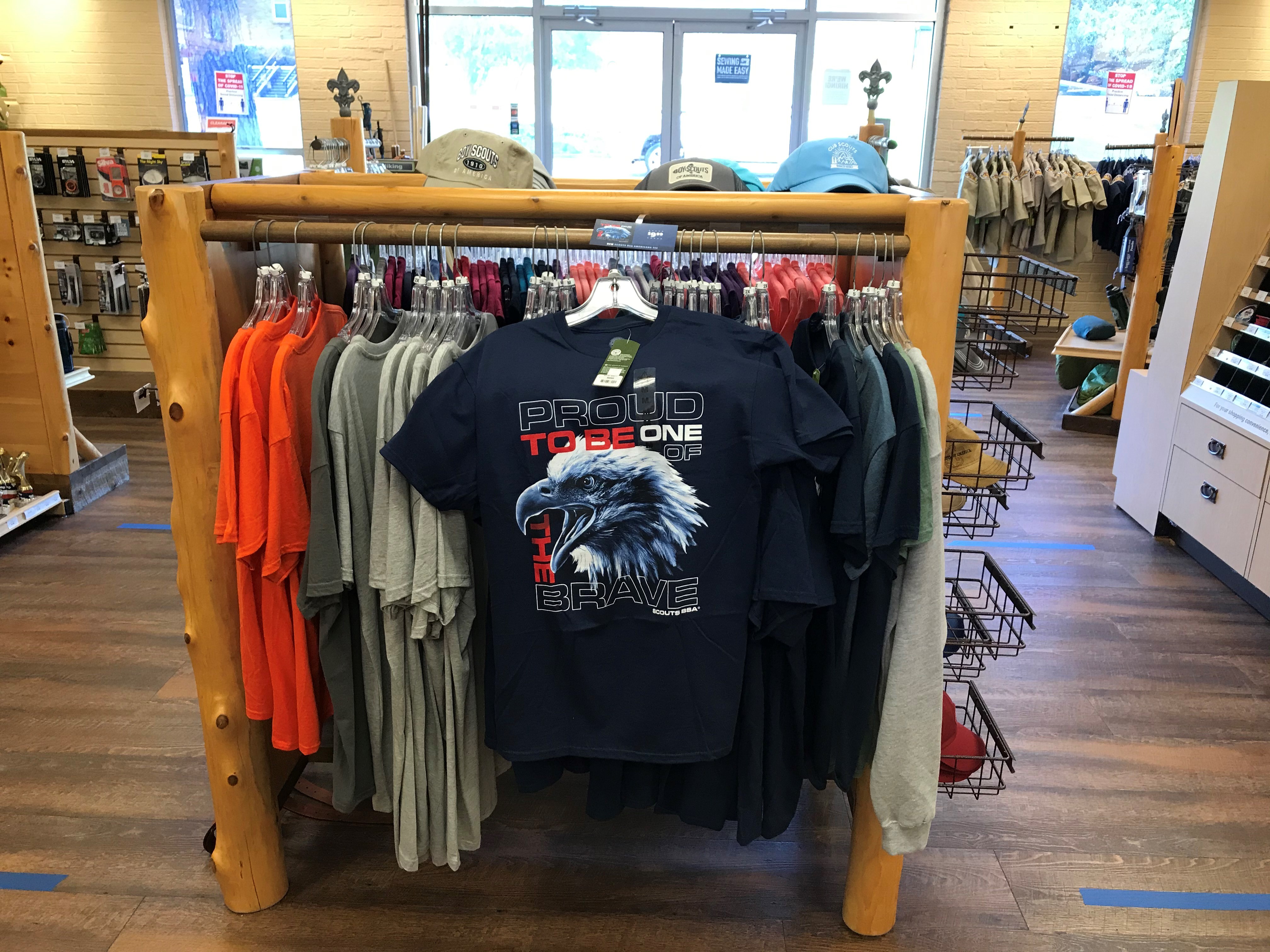 The new Americana t-shirts are here, and most customers agree they look GREAT! Whether you're looking for some good looking class-b's or just want the latest, greatest t-shirt, come on in to the Jackson Scout Shop and let us help you show everyone you are proud to be one of the brave!

New BSA Scout shorts are here! Come on in to the Jackson Scout Shop to check them out.