Andrew Jackson Council
Office Hours:
Monday - Friday
10:00 am - 5:00 pm

The Scout Service Center (SSC) & Scout Shop will be closed for visitors and customers until further notice effective Tuesday, March 17. A mail slot at the front entrance to the SSC is available to drop of documents of all kinds: Advancement Reports, Eagle Scout Applications & Workbooks, Recharters, Applications, etc.
Council Staff
Field Staff
Hood Scout Reservation
Council Document Reference
About the Council Service Center
The Andrew Jackson Council Service Center is the focal point for day-to-day service to volunteers and houses the local Scout headquarters, a well-stocked Scout Shop and various meeting rooms. From here, the activities of 1,500 volunteers and 5,000 youth members of the council are supported. Support services include training, program planning, record keeping, recognition and supply sales.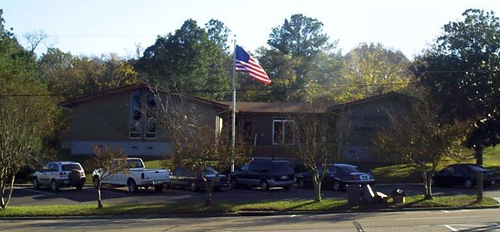 Connect to the Andrew Jackson Council
Subscribe to our Quarterly e-newsletter: Smoke Signal
Social Connections
Scouting Wire—takes the idea of sharing news and information and multiplies it in scale, functionality, and reach. Essentially, it will be THE source for BSA news and information for employees, volunteers, and parents, all the way down to the unit level. It enables a new level for the sharing of ideas and information that will improve the way we deliver Scouting at the unit level to directly benefit the youth we serve.
Scouting Wire is organized so you can quickly find what you need by your specific role, as well as by program and key topics. And, in keeping with the BSA's efforts to open the lines of communication and better connect the Scouting family, Scouting Wire lets you share feedback, ideas, and questions.