Scout Shop
The Jackson Scout Shop exists to provide the supply needs of all the units in the Andrew Jackson Council. Visit or call; we are always here to help. Convenient parking is available behind the Scout Service Center in the upper parking lot.
Contact Information:
Hours:
Monday- Friday: 9:00am - 6:00pm
Saturday: 10:00am - 4:00pm
---
Upcoming Events:
January 19, 2018 | Pinewood Derby Champ Camp | 10:00am - 4:00pm
Join us for our annual Champ Camp event! We'll have multiple derby car designs, and a bandsaw station to help cut out cars. Demos of PWD tools that will help give your car the edge it needs. A paint station to get that perfect paintjob. We'll also have food and drinks for everyone in attendance. It will be a blast whether you need some help with your car, or just want to enjoy a fun day with other Scouting families! We hope to see you there!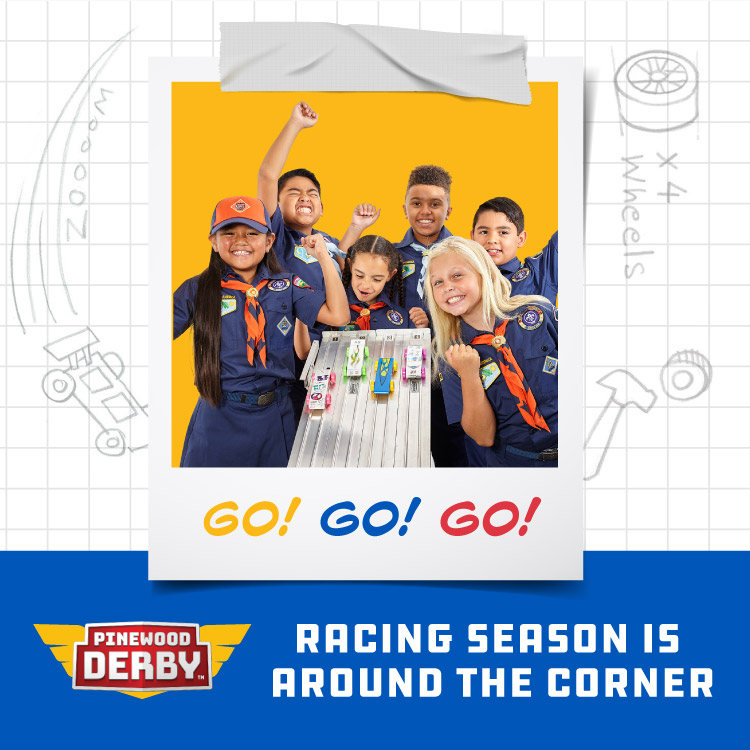 November 17 - December 20, 2018 | The Holiday Giving Tree
Once again this year we'll be hosting a Holiday Giving Tree at the Jackson Scout Shop. The holiday season is all about bringing joy to everyone, especially those with less than us. We are giving everyone the chance to help impact the local Scouting community through the Holiday Giving Tree: starting November 17, 2018 the Christmas Tree located at the front of the Scout Shop will have cards hung from the branches. These cards will have items that local Scouts are in need of, ranging from Uniform items to camping gear, and everything in-between. If you would like to give some holiday cheer to a deserving Scout, you will have the option to pick a card and purchase a single item, multiple items, or the entire cards worth, and we will then pass it on to the Scout in question. This is a great way to pay it forward in this time of giving. We know we can create a great positive impact in our community through this Giving Tree, and we hope you will participate if you're able!

Leaders: if you are interested in getting cards setup for your Scouts, please come by the store or give us a call at (601) 355-7047 (ext. 1). These cards will be listed anonymously, and no one but you, and the Scout Shop employees, will have access to this information.
---
Scout Shop Deals!

November 12, 2018 - January 5, 2019 | Fall Thorlos Promotion
The Fall Thorlos Promotion is back: buy 2 or more pairs of Thorlos socks, and receive 25% off! This a great deal for any new Scouts that have just crossed over, or any Scouts that may have lost one (or two!) at camp. Not only are these socks great for camping due to their wicking properties, cushioning, and protection, but they're also great for hunting, running, and other sports. These are terrific socks, so don't miss your chance to get them at an amazing price! Below is an image that shows every Thorlos sock that we offer, and the wonderful benefits that each provides.

---
Shop Online:
Visit Scout Shop at www.scoutshop.org
How to Purchase Advancements from the Scout Shop:
Advancement Forms should be completed by the Unit Committee's Advancement Chairperson.

For units uploading records online with

Internet Advancement via

http://my.scouting.org

or ScoutBook -AND- units not using Internet Advancement, please provide 1 printed or emailed copy of the Advancement Report for the Scout Shop to fill your order.

Please be sure to indicate when your order is needed.

The copy you provide to the Scout Shop will be used to fill your order and to update your Unit Records.