Scout Shop
The Jackson Scout Shop exists to provide the supply needs of all the units in the Andrew Jackson Council. Visit or call; we are always here to help. Convenient parking is available behind the Scout Service Center in the upper parking lot.
Contact Information:
Hours
Monday
9:00 a.m. - 5 :00 p.m.
Tuesday
Closed
Wednesday
9:00 a.m. - 5:00 p.m.
Thursday
9:00 a.m. - 5 :00 p.m.
Friday
9:00 a.m. - 5:00 p.m.
Saturday
10:00 a.m.- 2:00 p.m.
*Closed Daily from 1:30 p.m.- 2:00 p.m. for Lunch
---
Part-Time Positions Available!
The Jackson Scout Shop has part-time Sales Associate positions available. Are you interested in making a little extra money for summer? Maybe a part-time job leading to full-time employment? If you think you may be interested, the Jackson Scout Shop will be hosting a series of hiring events to help you get the information you need to make a decision. The next event will be Friday, April 16, from 3:00 to 4:00 pm. Not an interview, this is just a chance for you to visit the store, see what we do, and ask questions to help you determine if you would like to work with us supporting Scouting in the Jackson area. You are welcome to drop off a resume' or send one to JacksonScoutShop@scouting.org. If you think you may be interested, come on by for a visit and let us get to know each other a little better!
$$$$$$$$ SAVE 20% DURING CAMPCATION $$$$$$$$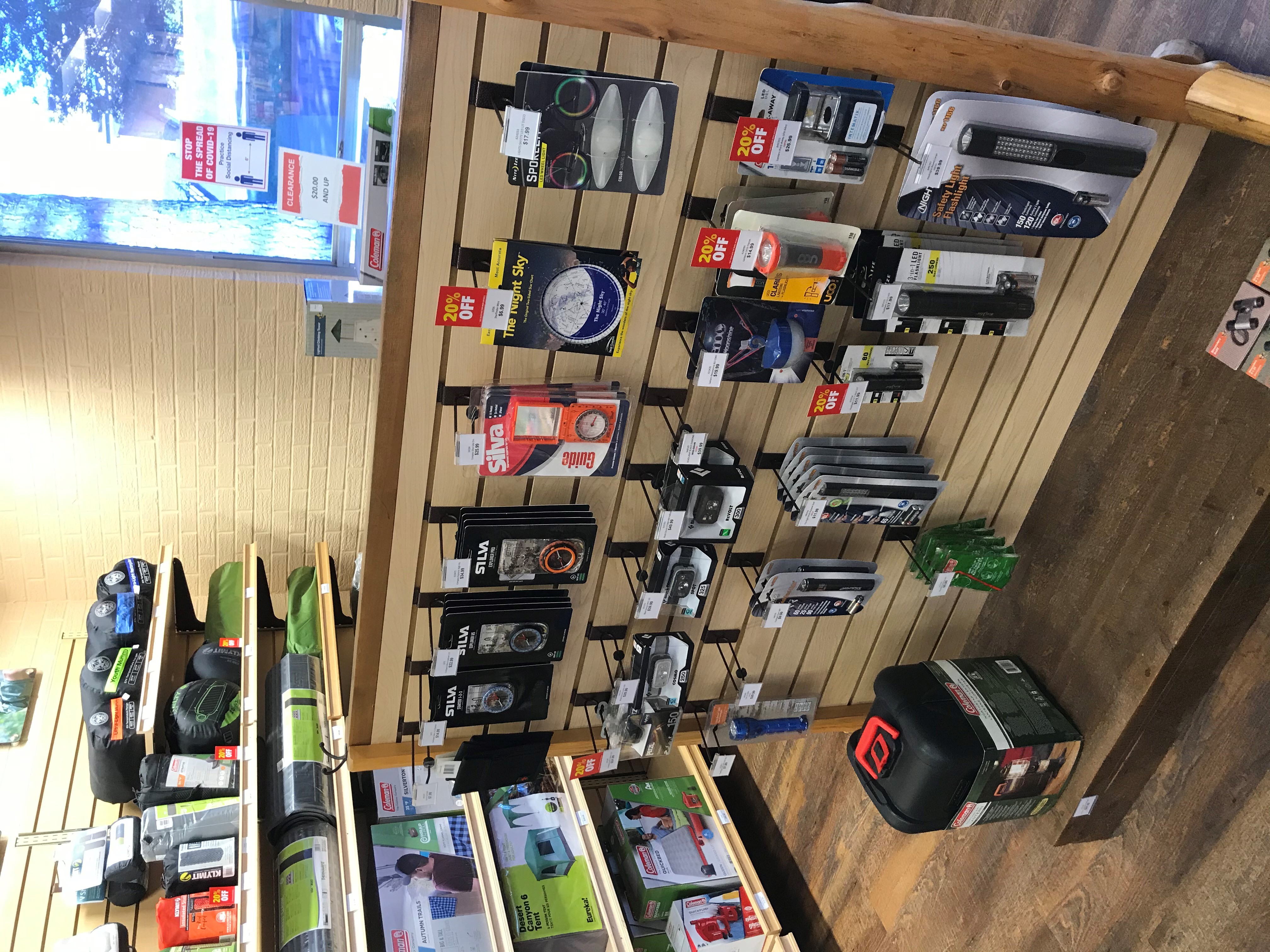 Save a bundle during our Campcation promotion! What is Camcation, you may ask? Campcation is a camping vacation, in your back yard, someone else's back yard, or out in the woods. April 12th through the 25th save 20% on selected camping equipment at the Jackson Scout Shop. From tents and sleeping bags to hammocks and books, the Jackson Scout Shop has what you need to make your camping vacation a memorable experience. Simply come on by, look for the red 20% off tags, and save a bundle!
*****CREATE YOUR OWN ADVENTURE!*****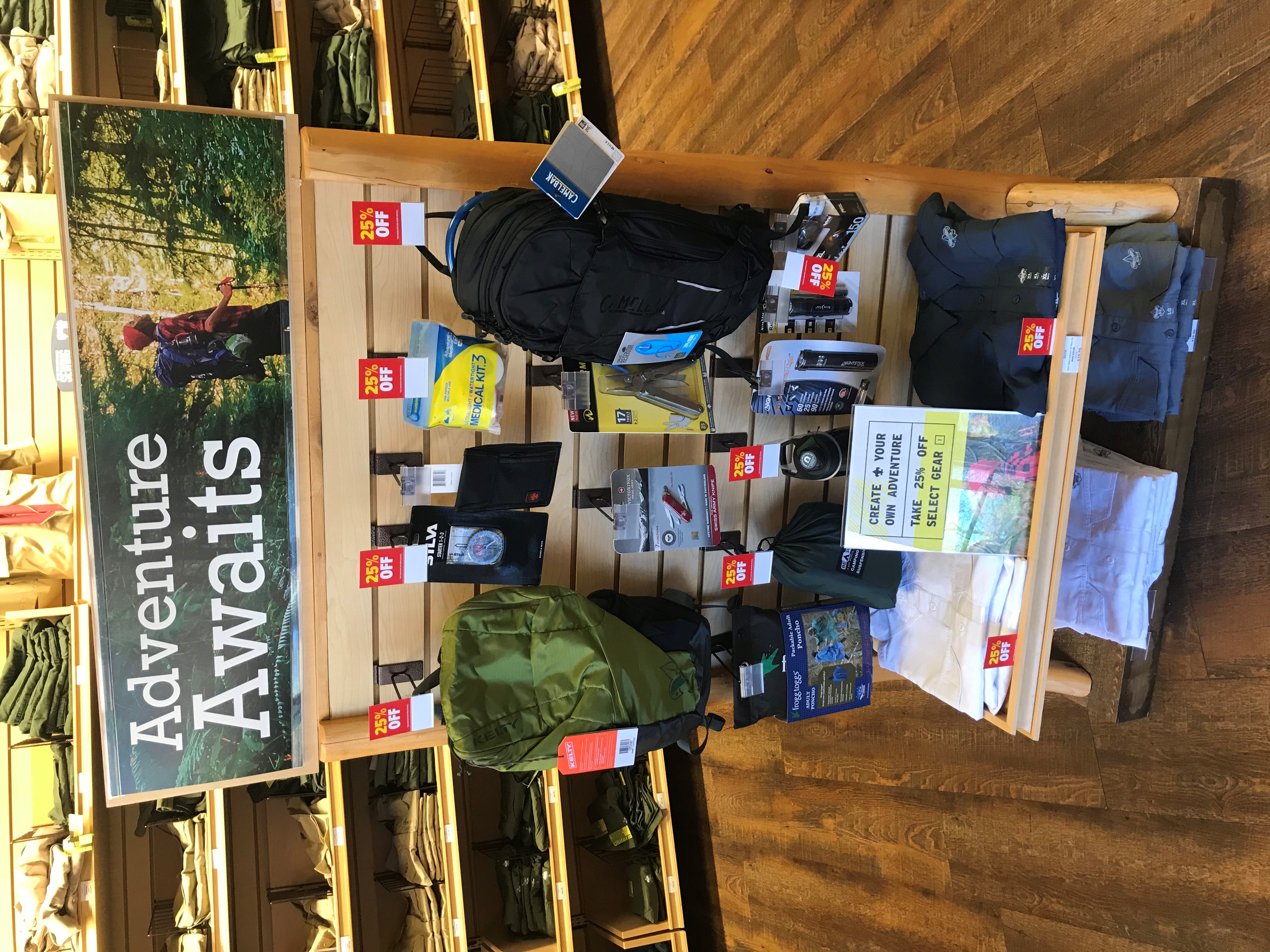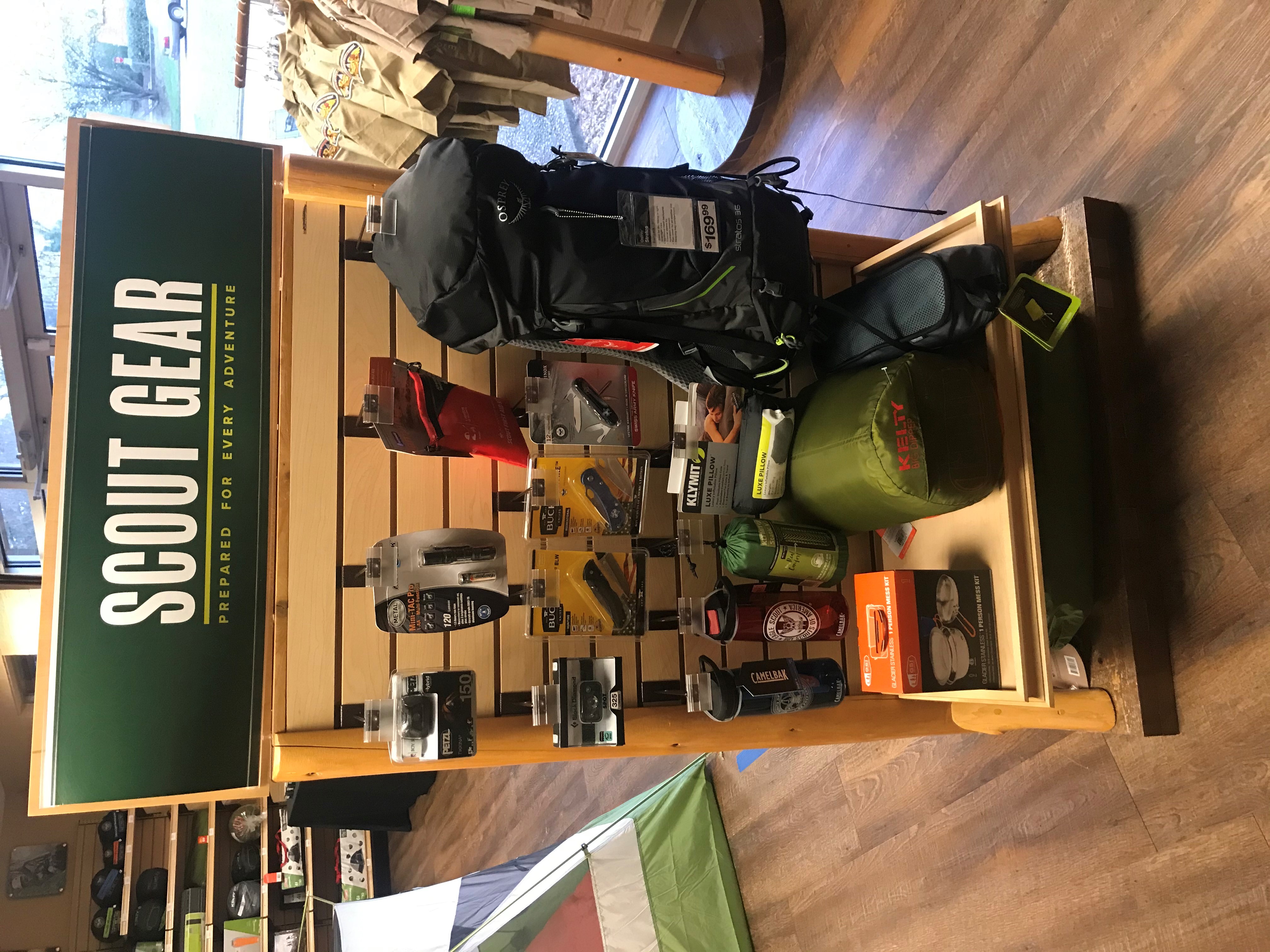 Spring has arrived, and it's time to create your own adventure in the great outdoors. The Jackson Scout Shop has all the gear you need to help make your adventure a mountain-top experience instead of an ordeal! Come on in to the Jackson Scout Shop to gear up for your special adventure!

The new Scouts BSA shorts are in stock at the Jackson Scout Shop. Featuring the same styling and construction as the new Scouts BSA pants, the new shorts will provide rugged wear and a slimmer, more trim look. For those who prefer the more baggy look in shorts, the Jackson Scout Shop has plenty of Centenial and canvas shorts for you. Come on in to the Jackson Scout Shop and let us help you keep cool in style this summer!
Ordering Advancements Online
Now that we have re-opened, we are very excited to announce that we've redesigned our in-store shopping experience with your safety and convenience as our main goal.
Effective today, you can purchase any of our 600 Cub Scouts and Scouts BSA Advancement related products online, and have the order gathered, bagged, and set aside for you to either pickup in-store, contactless curbside, or have the items shipped directly to you!