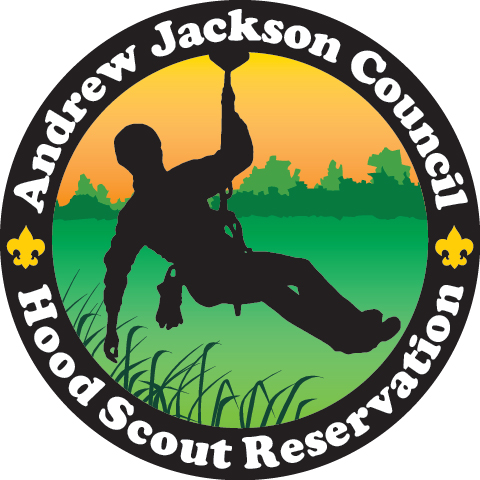 Training Opportunities for Challenge Course Operation
Andrew Jackson Council Challenge Course is looking for volunteers to serve as Level I and Level II Challenge Course Operators. Please click the following link for more information. Once you have been trained, we ask that you be available to helping with a minmum of two activities through out the year.
Level I Training
Level I training takes one weekend to complete. A skills check off is required to become a Level I instructor. Once someone completes this training they can ASSIST in operating the tower with the assistance of a Level II instructor. This training level is only good for 1 year but can be extended with regular participation in tower activities.
Level II Training
Level II training takes at least two weekends to complete. A skills check off and written test must be completed before being considered a Level II Instructor. Once training is completed, a Level II instructor may operate the tower. This training level is good for 3 years but annual check offs must be completed and regular participation in the tower activities must be recorded.