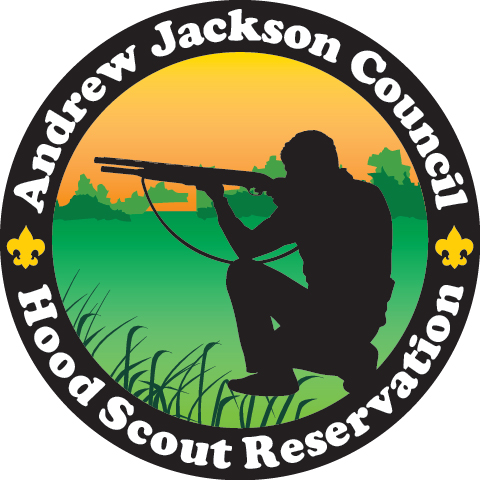 Shooting Sports
The goal of the Andrew Jackson Council Shooting Sports Committee is to make shooting sports programs easily available to youth and to the public in Mississippi. We have a group of NRA certififed instructor/Range Officers that is willing to help your unit get involved with shooting sports. These Scouters are available to teach the shooting sports merit badge, teach the NRA training courses and provide shooting sporting opportunities for your youth. Instruction can be conducted as part your unit meetings or at camp on the weekend. Shooting takes place using camp guns, ammo, & targets at Hood Scout Reservation. Let us know what you would like and we will make effort to make it happen within the guidelines of our standard Operating Procedures and BSA policy.
We would like to thank you follow organizations for their support of the Andrew Jackson Council Shooting Sports Program and Facilities.
Training Resources/Rangemaster Training
Training opportunities to become NRA certified instructors, Range Safety Officers and other trained personnel.
Ranges
Find out about the ranges and facilities at the Hood Scout Reservation
Boy Scout Shooting Sports
Find out about the Boy Scouts Shooting Sports Programs
Cub Scout Shooting Sports
Find out about the Cub scout Shooting Sports Programs