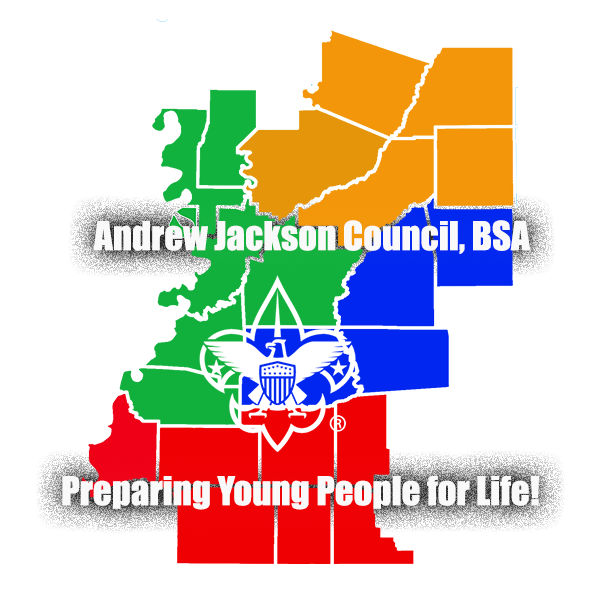 To: Scouts, Scout Parents, and Scout Leaders
Andrew Jackson Council, BSA
Re: Cancellation of Hullabaloo & Akela Cub Weekends
Scouts, Scout Parents, and Scout Leaders,
It is with great regret that I inform you that the Hullabaloo Weekend & the Akela Cub Weekends have been cancelled at Hood Scout Reservation. Once again, this decision was made due to the continued public health situation in central Mississippi related to COVID-19. At this time, no decision has been made on Winter Camp in November. We will continue to monitor the health situation and make a decision on it as soon as we can.
The senior leadership of the Andrew Jackson Council made this decision after extensive conversations about what is best for the Scouts. Like you, the leadership of your council is ready to get all Scouts back to experiencing outdoor program and camping at Hood Scout Reservation. However, the potential risk to Scouts, Scout Families, Scout Leaders, and staff is far too great at this time.
I would like to take this time to say thank you to all the Committee Chairs and Members who have spent hundreds of hours planning for these events.
While your council has been made the tough decision to cancel outdoor programming at Hood Scout Reservation, we want to encourage all Cub Scout Dens & Packs, Scouts BSA Patrols & Troops, and Venture Crews to continue conducting smaller activities in accordance with the State of Mississippi Health Department and the Center for Disease Control.
If you have any questions or concerns, don't hesitate to contact me by
email
or by phone at 601.398.7521
May the Great Master of All Scouts Be With Us Until We Meet Again,
Andrew Jackson Council, BSA