Scout Shop
The Jackson Scout Shop exists to provide the supply needs of all the units in the Andrew Jackson Council. Visit or call; we are always here to help. Convenient parking is available behind the Scout Service Center in the upper parking lot.
Contact Information:
Hours
Monday
9:00 a.m. - 5:00 p.m.
Tuesday
Closed
Wednesday
9:00 a.m. - 5:00 p.m.
Thursday
9:00 a.m. - 5:00 p.m.
Friday
9:00 a.m. - 5:00 p.m.
Saturday
10:00 a.m.- 4:00 p.m.
*Closed Daily from 1:30 p.m.- 2:00 p.m. for Lunch
---
JACKSON SCOUT SHOP CLOSED JANUARY 17, 2022
The Jackson Scout Shop will be closed Monday, Jan. 17, 2022 in observance of the Martin Luther King, Jr. Holiday. The shop will re-open for regular hours at 9 am, Wednesday, January 19, 2022.
NEW T-SHIRTS IN STOCK!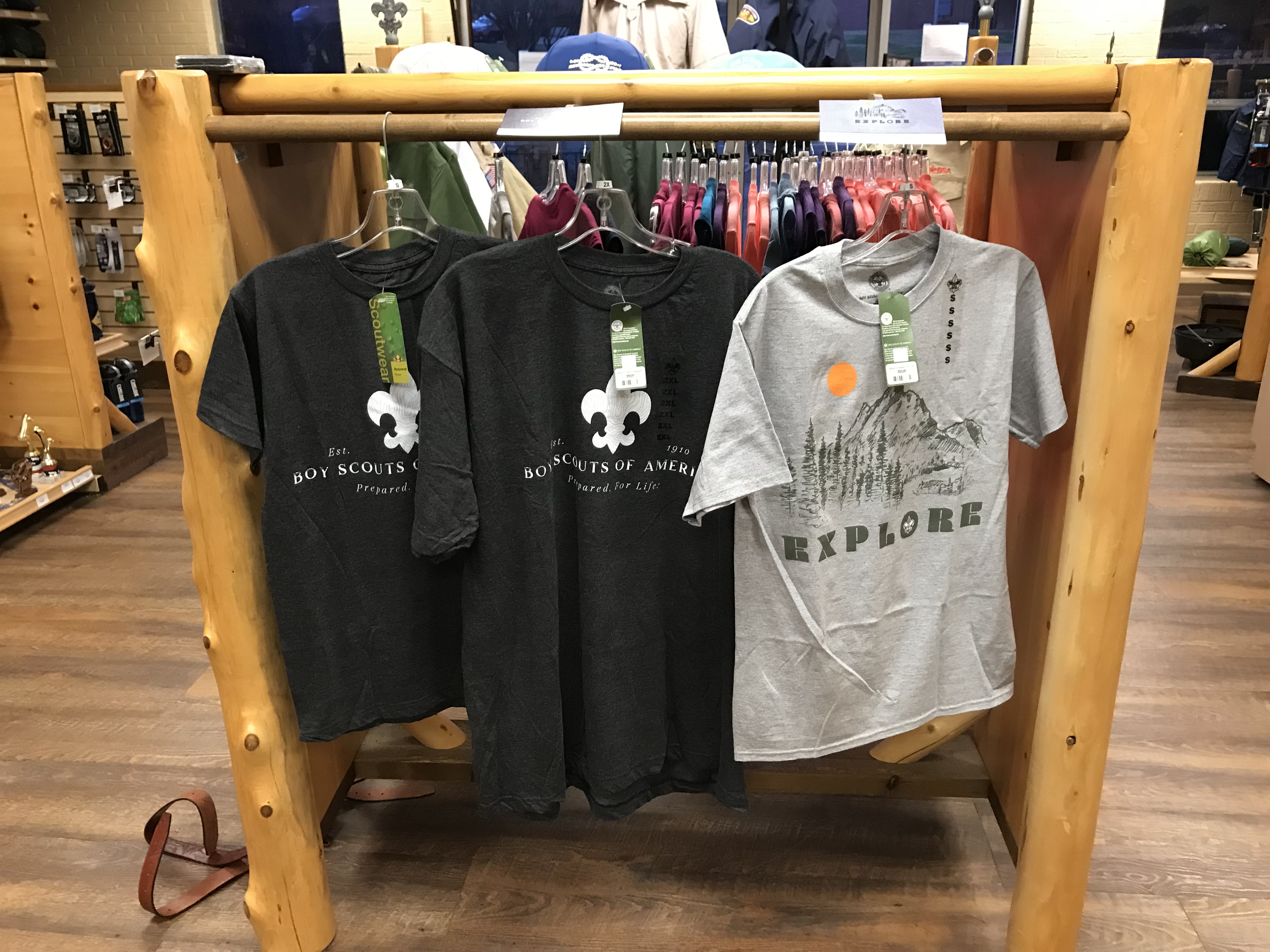 The Jackson Scout Shop has received some of the new t-shirts for 2022! We have only received 3 shirts so far, but hope to get more if these sell quickly. For those who have been asking for some class-b options for men and boys, now we have some, so hurry on in and get them while they are available!
READY, SET, RACE!

It's that time of year again, Pinewood Derby season is upon us! Cub Scouts and their families everywhere are dusting off their tools and dreaming up new and faster designs to win the big race this year. The Jackson Scout Shop has everything you need to make a fast and/or cool looking car, From design books and custom tools to car kits and custom parts, we have what you need to help make this your most successful Pinewood Derby ever! Don't forget about our Champ Camp event at the Council Office on February 12, where you can find help on building your car, fine tune your car, and test it out on our practice track. The event is free, so come on down to the Jackson Scout Shop to help you get ready to race!
SAVE 30% ON SELECT CAMPING EQUIPMENT!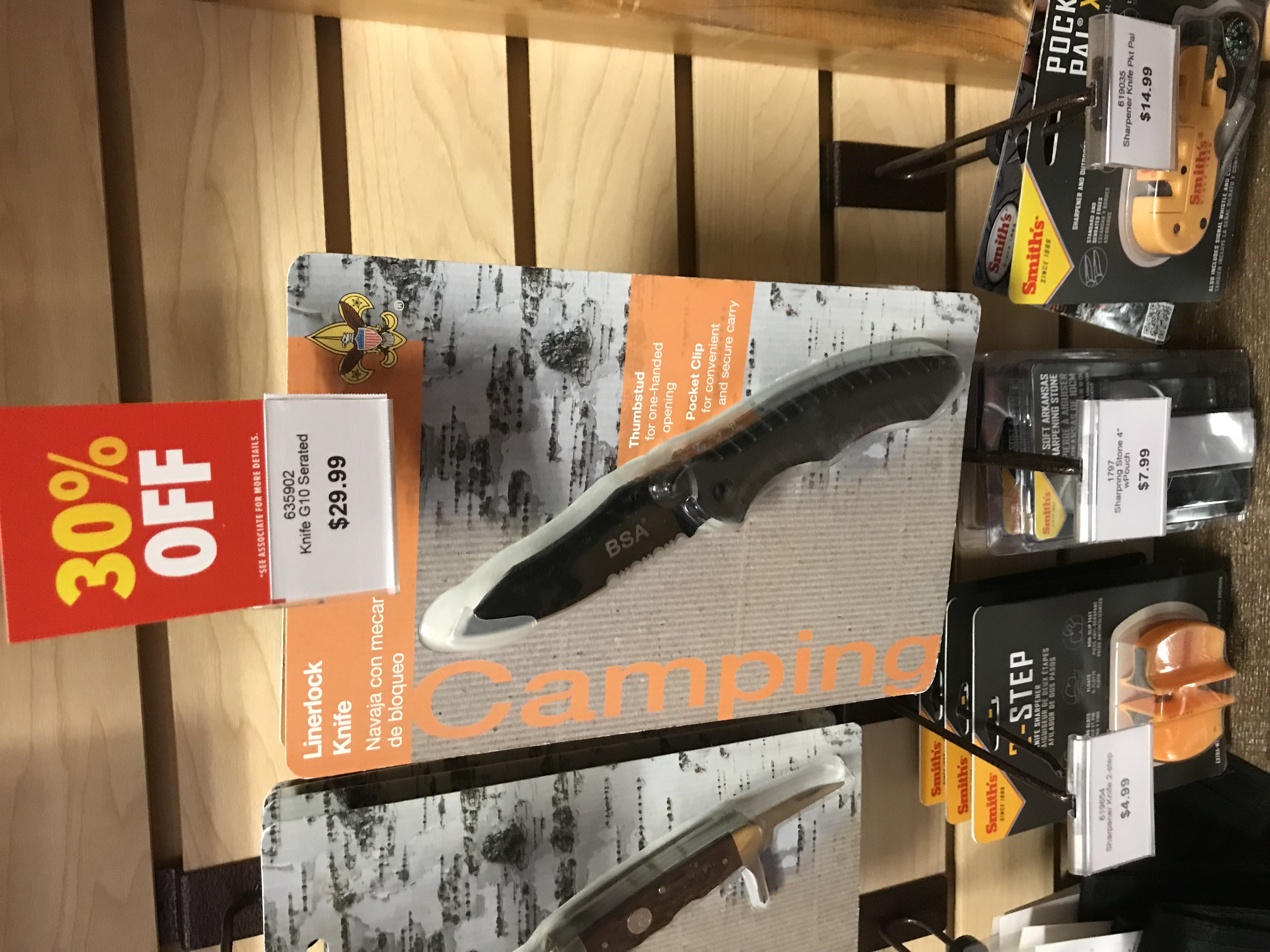 Save 30% with the purchase of select camping equipment at the Jackson Scout Shop. Now through January 16, you can save 30% on select pieces of camping equipment, identified by 30% off tags, including Timberline Camp Chairs, the Klymit V Sleeping Pad, and the G10 Serrated Knife. If you have been thinking about upgrading your camping equipment, hurry on in to the Jackson Scout Shop and save some money in the process!
VOLUNTEERS NEEDED FOR CHAMP CAMP!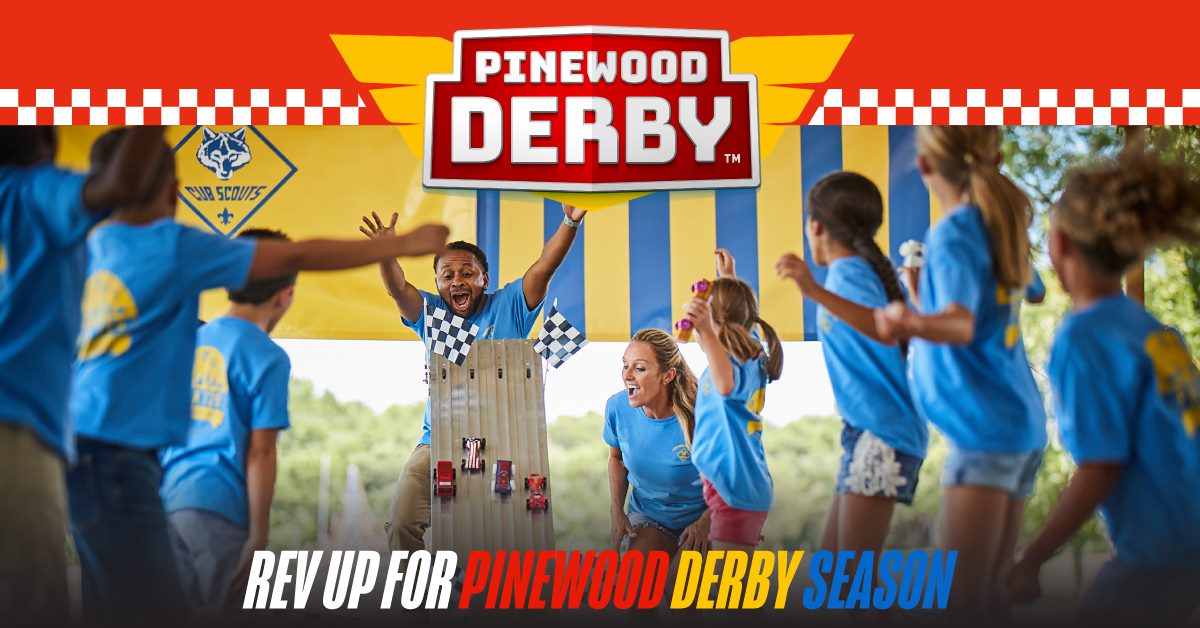 The Jackson Scout Shop is looking for a few volunteers to help staff and run Champ Camp for 2022. Champ Camp is a one day, 4 hour event at the Andrew Jackson Council office where Cub Scouts and their parents can come to work on and test their PWD cars. Some basic tools and paints will be supplied, along with a two-lane track for testing your car. We could especially use an adult with a band saw for cutting out car bodies. This year's Champ Camp is scheduled for Saturday, February 12, from 10:00 am to 2:00 pm. If you have wanted to get your pack together for a PWD building and testing event but did not have a place to hold it, here is your chance! If you would like to volunteer, please contact Tad Magruder at 601-355-7047 or jacksonscoutshop@scouting.org to sign up or for more information.
GET READY FOR WOOD BADGE!
Planning on attending Wood Badge in March? The staff at the Jackson Scout Shop can help answer your questions and get you ready for an awesome training experience! Come on in to the Jackson Scout Shop, ask us your questions, and let us help you prepare for these exciting winter events!
SCOUT SHOP EXTENDED HOURS!
The Jackson Scout Shop will be open extended hours of 10:00 am - 4:00 pm Saturdays starting September 4th. Weekday hours will continue to be Monday, Wednesday, Thursday, and Friday 9:00 am to 5:00 pm. The shop will be closed Tuesday and Sunday. Come on in and let us outfit you for your Fall adventures!
CONGRATULATIONS NEW EAGLE SCOUTS!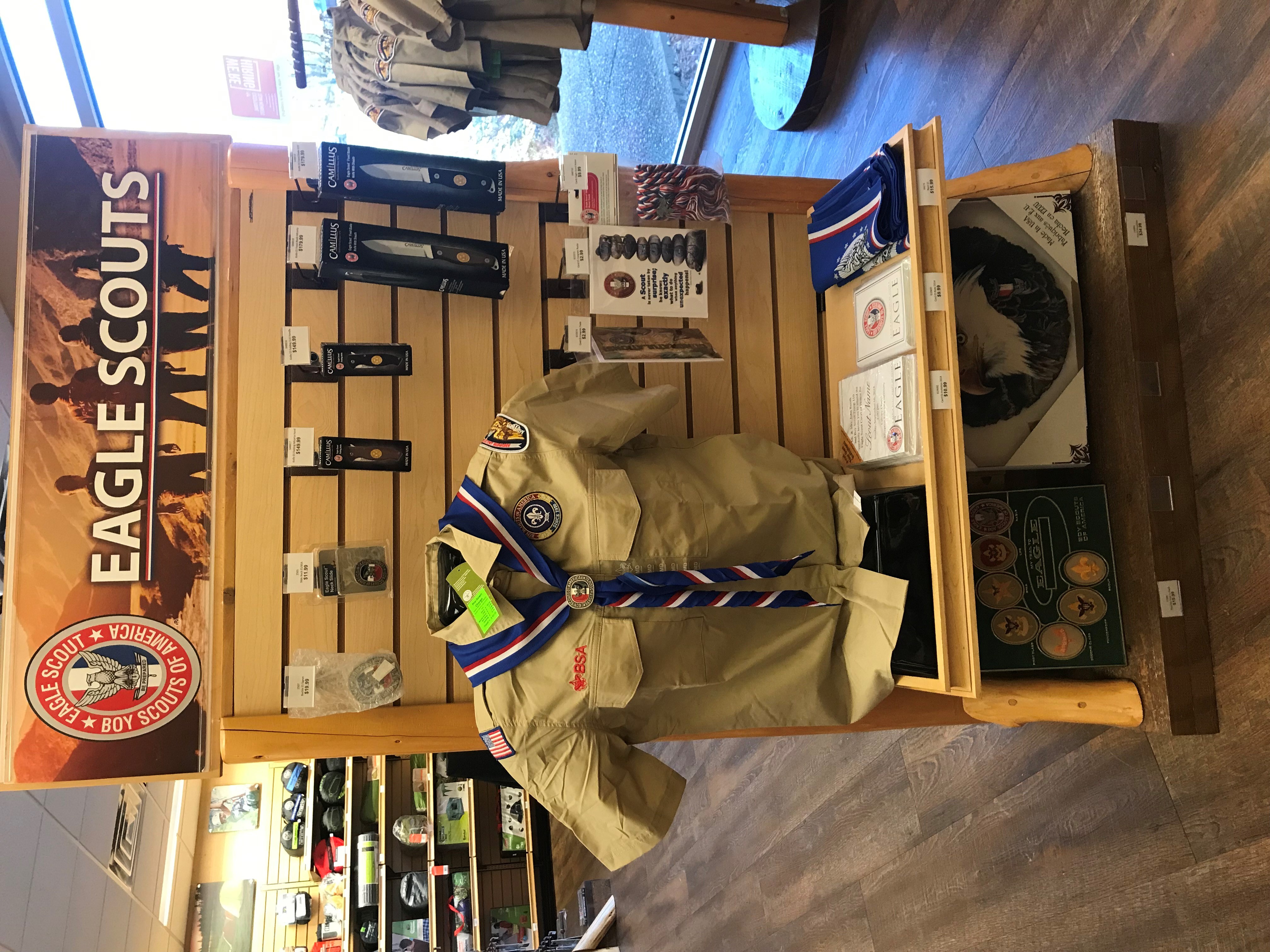 The Jackson Scout Shop offers its congratulations to all the new Eagle Scouts for 2021! If you have not already, you should definitely accept your invitation to the council's Eagle Scout Banquet on February 4, 2022. You will want to bring a neckerchief slide with you when you attend, and we have both the regular BSA slide and an Eagle Scout version in stock. Are you still planning your Eagle Scout court of honor? We have Eagle Scout decorations to help set the theme, from plates and napkins to banners and confetti. Looking for that special gift to help honor your favorite Eagle Scout? The Jackson Scout Shop has many items to let you show how proud you are of them, from Eagle hats or challenge coins to Eagle plaques and statues. The Camilus Eagle Scout Presentation Knives make an outstanding gift, and are available in fixed and folding blade versions.
Ordering Advancements Online
Now that we have re-opened, we are very excited to announce that we've redesigned our in-store shopping experience with your safety and convenience as our main goal.
Effective today, you can purchase any of our 600 Cub Scouts and Scouts BSA Advancement related products online, and have the order gathered, bagged, and set aside for you to either pickup in-store, contactless curbside, or have the items shipped directly to you!