Hood Scout Reservation
Season Camp Staff Opportunities & Employment Information
Now Accepting Applications For 2021 Summer Camp Season!
The Hood Scout Reservation (HSR) is currently seeking seasonal staff to operate and support its 2021 summer programs. Positions are varied and include overall camp support in addition to specializations within each of our different program areas.
Be a part of one the best camp staffs in the southeast- we need your help to give our Scouts the fun and adventure of their lives!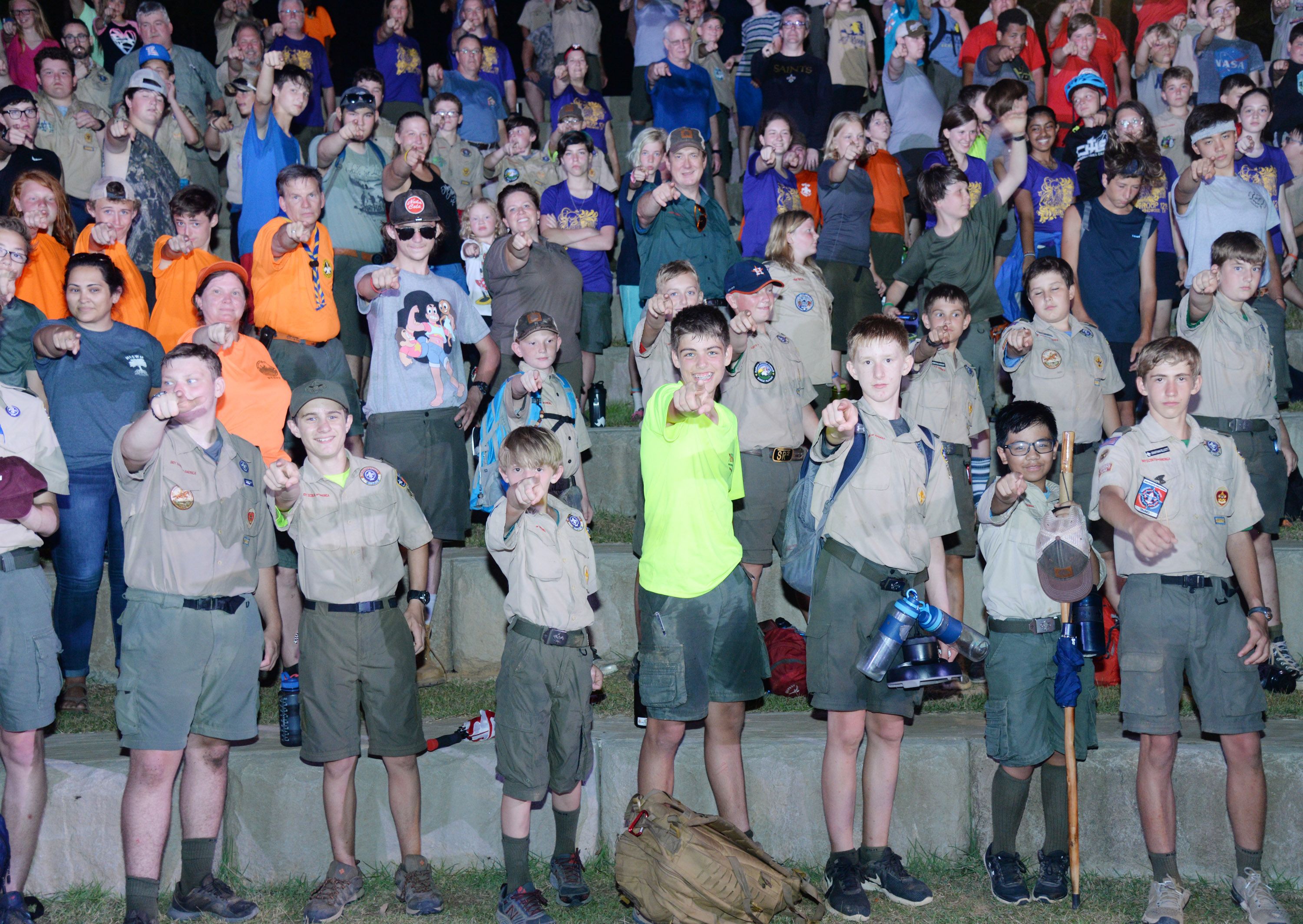 Apply NOW for the Best Summer Ever!
Is this the summer you're looking for! If so, we encourage you to apply; you might be just who we're looking for!
View the Job List and APPLY NOW!
How to Apply for Summer Camp Employment
Complete the online application. Be sure to provide a current email address and phone number where you may be contacted. You'll be given the opportunity to select up to three positions of interest.
You can also download an application, complete it, and mail it to Scout Service Center, 855 Riverside Dr., Jackson, MS 39202.
Basic Qualifications for Employment
The minimum age requirement for summer camp staff is 15. Some Positions require a minimum age of 16, 18, or 21 years old.

You must legally able to work in the United States - every applicant who is offered a job will be required to complete Form I-9 (Employment Eligibility Verification) and present the required documentation.

You do not have to be a current member of the Boy Scouts of America to apply for season employment, however if offered a position you will be required to become a member of the Boy Scouts of America.

You must agree to submit to a criminal background check.

Prior to your arrival at Hood Scout Reservation, you must obtain a medical exam by a certified and licensed physician (MD, DO), nurse practitioner, or physician assistant. You will be required to present the BSA's Annual Health and Medical Record form, completed and signed by a medical professional.

Those intending to work at the Hood Scout Reservation should be aware that the average temperature from June to July is 90 to 95+ degrees and with 100 percent humidity.

Finally, you must have enthusiasm for working with youth, you must have sound judgement and decision-making skills plus be warm, caring and patient.
Benefits of Working at HSR
Paid weekly (either by direct deposit or check)

Room (Staff Cabin or Tent) & Board (Meals) provided

Professional Certification Training (Depending on the Program Area)

Develop new skills by working with youth and adults

Create friendships that last a a lifetime!