Winter Camp
November 19-23, 2021
"Summer Camp is always COOLER in the Winter"
Winter Camp is an exciting program that is held at your camp, Hood Scout Reservation, during the Thanksgiving Holidays. Just like our Spring and Summer Camp, Wi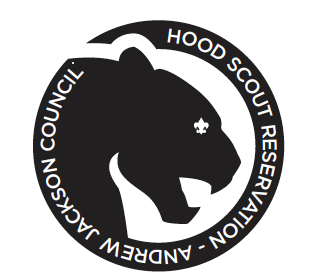 nter Camp offers interesting and exciting programs that are led by some of the Andrew Jackson Council's finest volunteers and community leaders.
Winter Camp Registration Now Open . Merit Badge registration opens October 1.
This event will book quickly so please make plans to attend.
Due to the COVID-19 Pandemic, the Andrew Jackson Council Outdoor Committee are currently review our COVID guidelines for Winter Camp. Current we are planning for Dining Hall prepared meals for the fee of $150 per scout and $75 per leader. If a Troop wants to cook in their campsite (Cooking Merit Badge is Eagle Required) they will pay a discounted fee of $100 per scout and $50 per leader.
We are looking for Merit Badge Instructors. You would like to offer to teach a merit badge please contact the Scout Service Center.
Register for Winter Camp Winter Camp Leader's Guide